News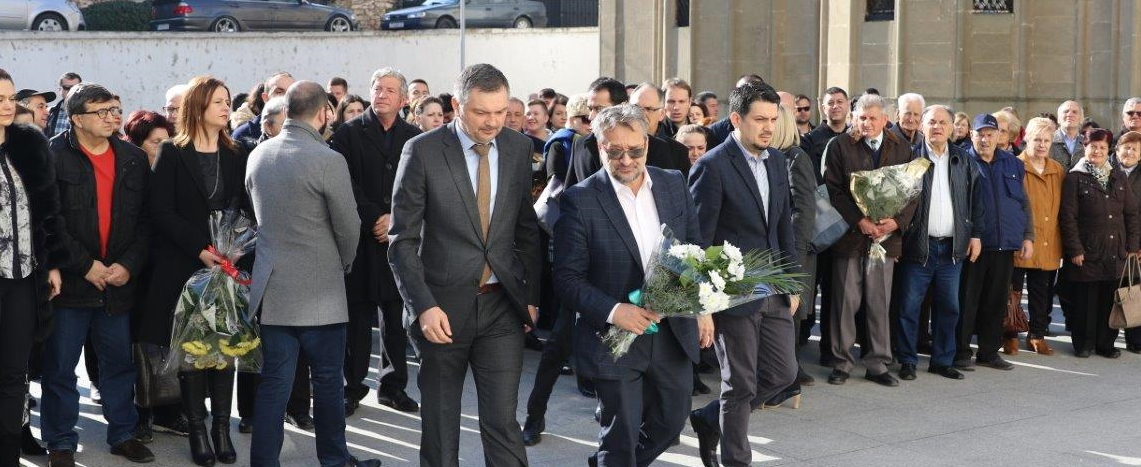 Today, Stip is celebrating the birth of the greatest revolutionary activist Goce Delcev. In the Novo Selo of Stip, there were bouquets placed on the memorial relief of the building where Goce Delcev practiced teaching in the past, which is now Rectorate's building of "Goce Delcev" University, by delegations and representatives of "Goce Delcev" University, the local government, state institutions, political parties as well as the Municipal board of the association of veterans.
Within the celebration of today's holiday, the Rector of UGD Prof. Blazo Boev PhD emphasized that during 2020, the main focus of this higher educational institution that bears the name of Delcev is transformation, which will be sustainable and foreseeable and which will offer future for the employed and the students.
- All reforms that University introduces are in the direction to adjust the time, the processes and to integrate into the European union and I think we are successfully doing that and in two or three years our University will be structure which is strengthened and sustainable as well as foreseeable, said Boev.
On the question if students will have quality education even though the Universities will not compete in numbers, i.e. in how much students they enrolled, but more in what kind of knowledge they provide, Boev stated that what was in the past cannot be changed, but the migration of the young people nowadays is already doing that.
- I think that it is inevitable that we will have to work with small groups, which means that the quality must be expressed, the students should not be of institutions' interest regarding their social and material rights. I think that those are rights of the country and that professors have to work for what they are paid and that is quality education of students and transforming them into capable citizens for the time that is in front of us and for the 21st century, said Boev.
In the Rectorate's building of "Goce Delcev" University, there is a memorial room of Delcev, where desks are preserved as well as other things from the time that Delcev practiced teaching in Novo Selo of Stip. It is often visited by tourists and students. (Stip, February, 2020, MIA).
Show all

The anniversary of the birth of goce delcev