News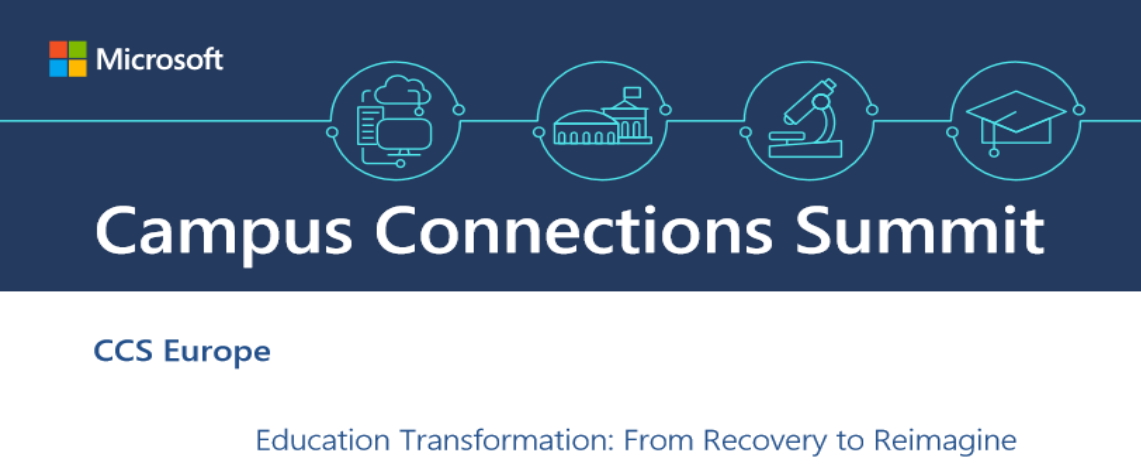 "Goce Delcev" University via the vice-rector of education Misko Djidrov, PhD, participated on the fifth "Microsoft Connections Summit 2021" which is on a global level and universities from all around the world take part in it.
The vice-rector Djidrov participated with his own discussion oriented towards the topic post Covid (The Post Covid Campus: A University Panel Discussion). This panel discussion was about what can be learned after the Covid crisis and how universities have changed during these unusual shifts among the higher education.
"Goce Delcev" University was appointed by Microsoft as a good example in terms of the transition from physical to online teaching. At the Higher Education Summit, all universities shared their experiences with the online teaching and pointed out the challenges they faced throughout the process.
Even before 14 years, our university has had the vision that digital tools are much needed in higher education, so when the pandemic started, we were already prepared in some way and were using our platforms. What we needed more was an upgrade of Microsoft Teams and assistance by Microsoft. I have just checked how that happened. Immediately after the start of the pandemic and the abandonment of the physical education, we managed to coordinate with Microsoft in four days. We configured the entire system during the weekend and on Monday, March 17, we started with online classes, said the vice-rector Misko Djidrov,PhD sharing the experience from "Goce Delchev" University. An interesting example that the vice-rector mentioned was that in 2019 a snowstorm prevented some of the professors to travel and give lectures, so the professors from UGD had to find a way to teach and started giving lectures online. This event was a reason to create a guide for online lectures which was passed on to other professors, so UGD was ready for online lectures long before the pandemic. 
Who would have thought that a snow storm can prepare you for a global pandemic. This gives me the reason to believe that the days with a lot of snow will not be an excuse to avoid teaching, stated Brian Gibson from Microsoft who moderated the whole panel discussion. You can check the whole event on the following link.
Microsoft Connections Summit 2021