News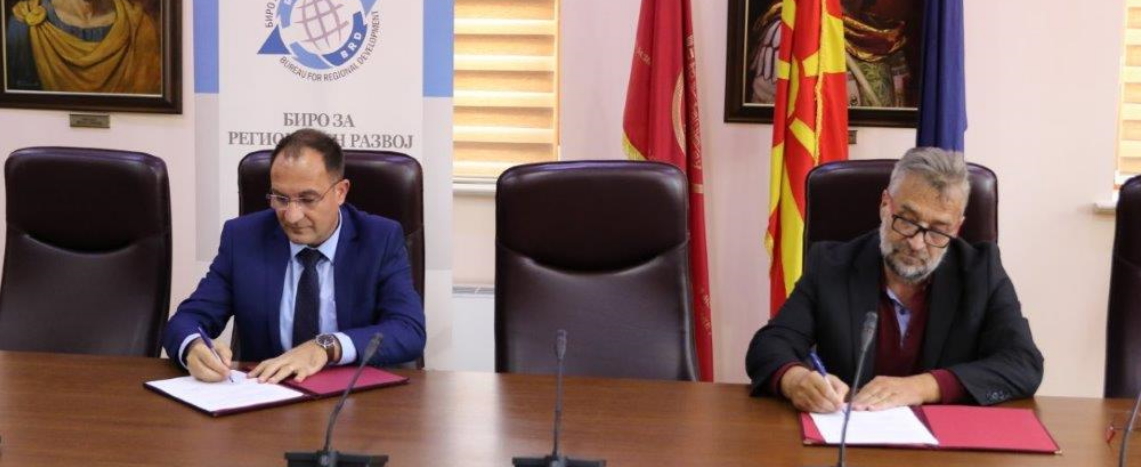 Goce Delchev University today signed a memorandum of cooperation with the Bureau for Regional Development. This memorandum opens the possibility to apply for projects that will be published by the Bureau and cooperation on other joint projects. 
- We are already considering which faculties to join in on their projects that will follow in the upcoming period. We also talked about how we can get involved in the whole regional development. The collaborations will go in the direction of equipping the faculties, and then with that equipment to develop trainings for students, unemployed people or some vulnerable categories in this part of the country - said the vice-rector at UGD, prof. Dr. Misko Dјidrov. 
The memorandum was signed by the rector of UGD prof. Dr. Blazo Boev, on the one hand, and the director of the Bureau for Regional Development, Ramiz Redjepi, on the other. 
- The new law opens many doors for cooperation with universities. This memorandum will not remain only in paper form, but in our future projects that we will have, we will establish cooperation with us as an institution and the other side. We open opportunities for universities to apply for projects that they can implement - said Director Redjepi. 
With the changes in the legislation, the universities will have the opportunity to apply for development projects through the East planning region or through cooperation with other institutions to contribute to the development of the regions.